There's so many things I would had blogged about. Yep, note the words 'would had'. It would be on the trip home while looking out the LRT window, pondering. Then i step off the train, onto the platform and cross the road and it's as if that thoughts had not crossed my mind at all.
There are some pictures from Melaka, where my semester had a research trip that I'd love to show you. Two pictures I took especially for this blog.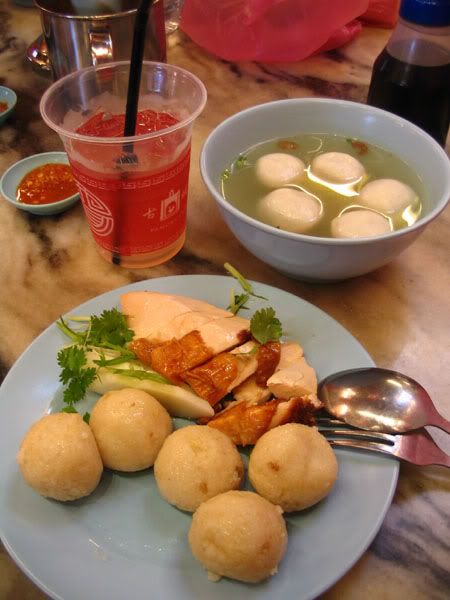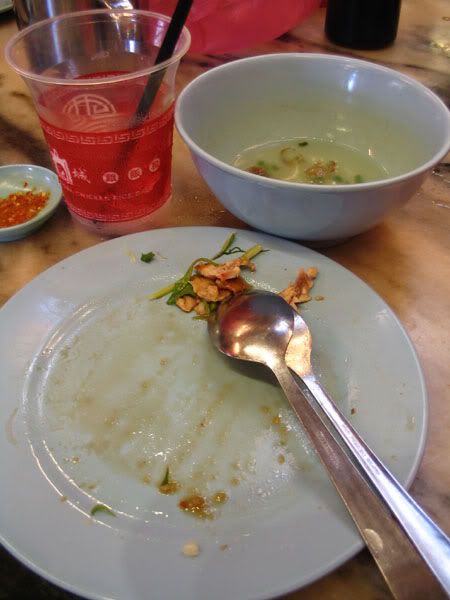 Doesn't it just make your mouth water??? =P. It's a Chicken Rice Ball lunch version of Chipsmore Magic Disappearance (
now you see, then you don't!
)! XD. It was yummy though, much more fulfilling than the pricey Baba Nyonya food we had... but overall, Melaka is nice.. with friends =P. It's a small town with such quaint places! Ah, I can't tell you enough on the amount of walking we did...the skies there was of a brilliant blue, the cloud spattered little across... i love it loads! however i think it would be much more gorgeous if the sun hadn't barbequed our skins. =D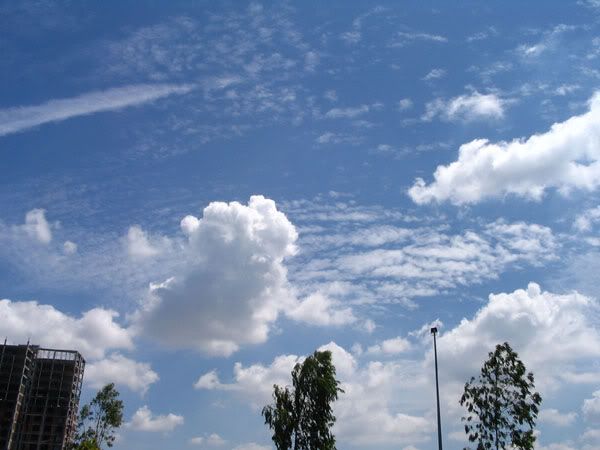 At night we played 4 rounds of cho tai ti, then watched Sepet. Well, technically, only Seiji and me were watching, Kezia had covered herself and curled up into a tiny ball and slept. Chris and Andrew were in the middle; half-asleep (does it sound more positive if it were 'half-awake'? lol). The lights were turned off. While the laptop played the sequence of pictures, suddenly behind us, a blinking. it went on for about 5 seconds before the light fully turned on. We were so freaked by that! And it just didnt help that beforehand, at that very place, we had chris to pose as a ghost...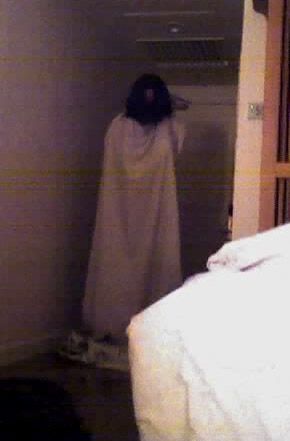 ... I don't even want to think about it. lol. Here's some other piccies for your viewing pleasure: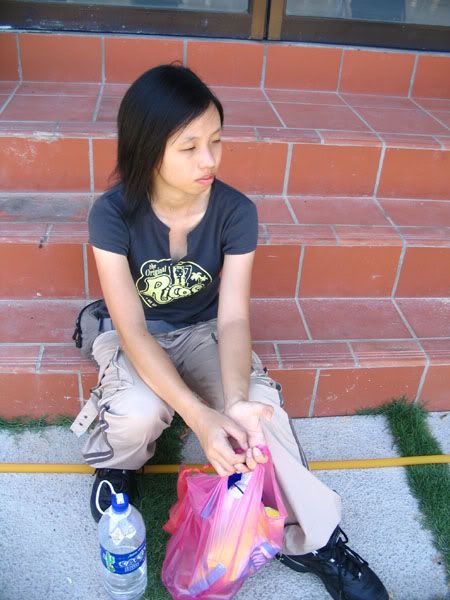 Kezia taking a breather; somehow this reminds me of a HongKong photoshoot...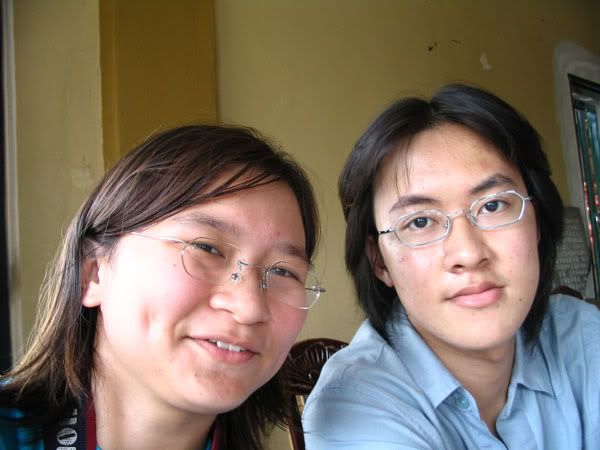 me and William the bluehyppo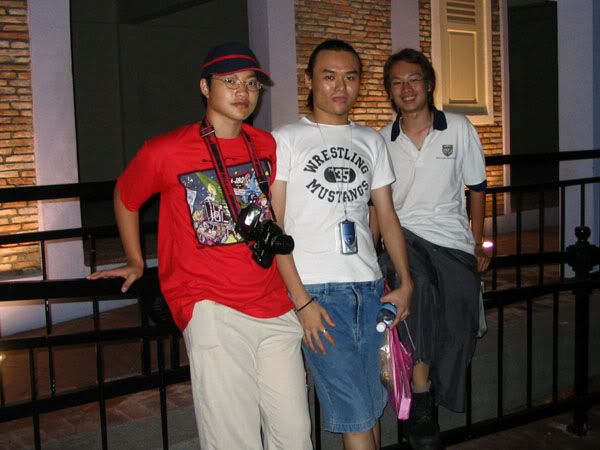 the evolution of smile? l-r: andrew(closed), chris (opening...)and seiji (smile! XD)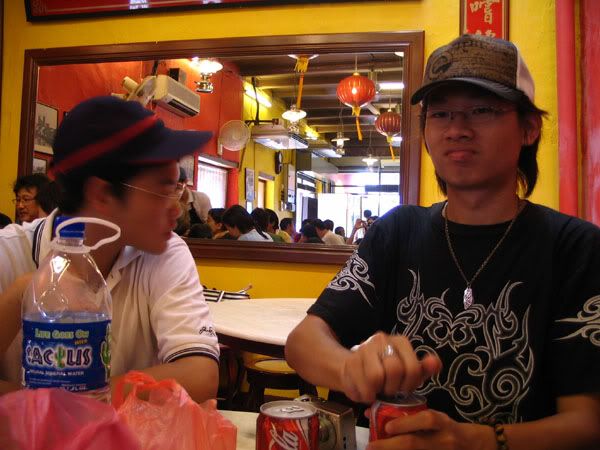 andrew witnessing extreme concentration on seiji's face =P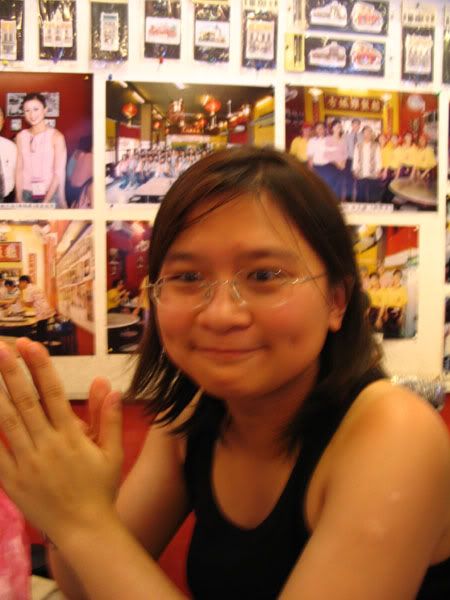 silly face after lunch (note the sunburn marks...)
That's all folks *bows*