Jeng jeng jeng!


I present you... the WEBCAM SERIES!
Starring....
Milo the miniature pincher (Body fat 0% | Fur Glory 1%)
Madie the... dunno-what-breed (Body fat 30% | Fur Glory 60%).

and of course...
Gianne the human being + confused insane hippo (Body fat 100% | Fur Glory STFU)

The situation
Visitor from outside arrive at our doorstep and dislikes dogs. Dogs don't like her either. They want to give her rabies. Bark bark! So Father of the house chucked them in Gianne's air-conned room. Bark bark.
Gianne's messy room provides a temporary distraction...
...but soon....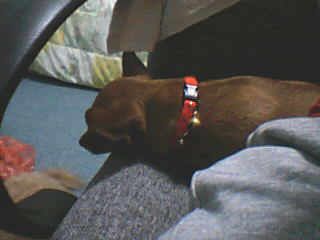 milo: *been with gianne for two years* Haihsey, bored oledi la, can i go bite the visitor now?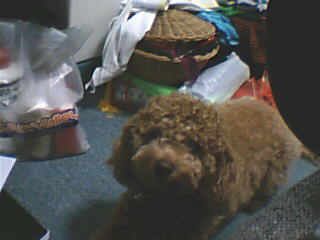 madie: gianne! finished exploring your super messy room!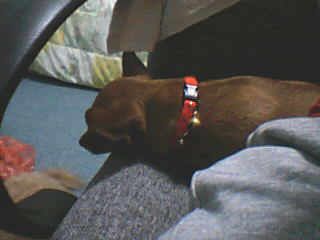 milo: yea yea, whatever, can i go now?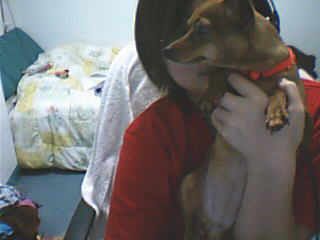 gianne: NOOO!!! Cannot! I catch you!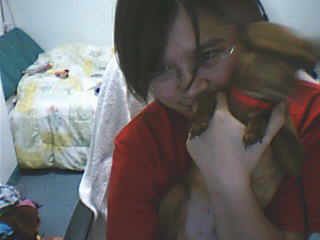 gianne: *evil laughter*
milo: dowan dowan! lemme go! HELPPPPPPP!!!!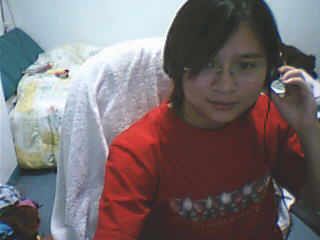 gianne: okay, okay!!!.... whatever... eh... wait...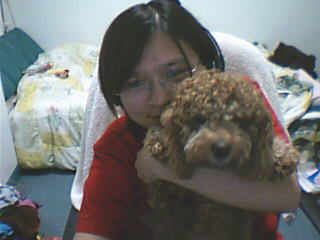 gianne: madie, i catch you!!! Mwahahahahaha...!!!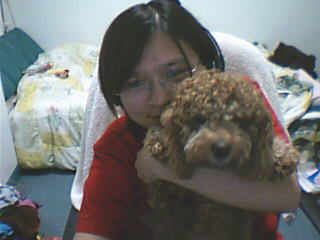 gianne: ... i just realised you look like chewbacca.
madie: *swt*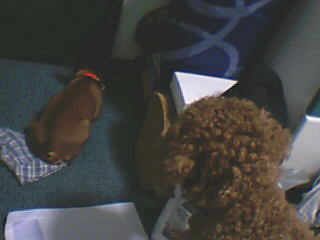 madie: gianne, milo all alone, so cham la....
(milo's thought bubble: ...crap...the door's shut...)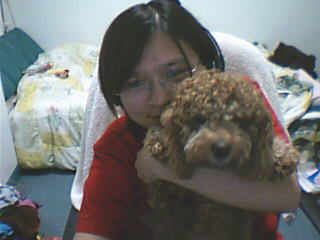 gianne: fine. i release you.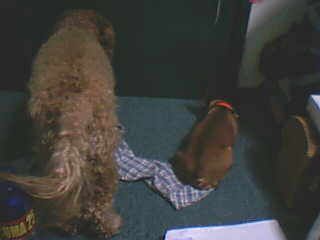 madie: i teman you ah, jie jie....
milo: get ur furry ass over here, i'm freezing!
madie: ...oh you're welcome. *roll eyes*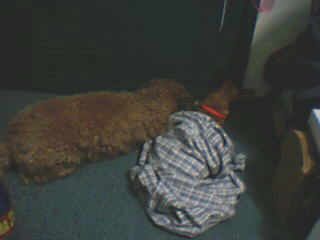 THE END!
*awwwwwwwwwwwwwwwwwwwww*
Disclaimer: No animals were harmed in the process and... my dogs do NOT have rabies okay!!!