I managed to scan a big portion of my animation drawings (nearly 200) this morning before I slept (10am). Sat on the floor. Mind-numbing and shoulder-blade-hurting work, but I amused myself with my smelly fugly feet.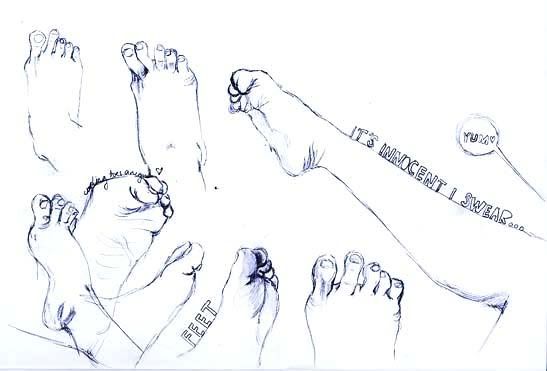 (flat feet: stilletto's choice for hapless victims)
The right one makes me think of a certain Chun Li fan. And my fourth toe is abnormal; it's too dependant on the middle toe. If that makes any sense anyway...