MIRACLE Youth Conference
!! Anyone going? It's open to anyone between the age of 15-23, and the whole thing sounds awesome and not-to-be-missed kind. I'd really love to attend it. I mean besides that it'll be an interesting experience, it's probably the last time I'll be able to attend something like this. Will attend but only if my mom allows me to skip some family gathering in A Famosa Resort (which I bloody hate... been there once, saw the way they treat their animals and am completely put off forever).
Lady Luck is on leave and Lady Malady is in charge, baby! The day after my computer ate my homework, my graphic card
kaput-
ed. Which resulted in me trying to fix it for hours before my dad replaced it with an older graphic card, as my computer does not support any newer versions wtf. It only allows 800x600 resolution and nothing above that, but fine with me, as long as I'm able to do my assignment.
Just to clear up something/ When I say my computer hanged, it translates to my computer system being totally frozen; screen stagnant, the music going
ttatatatatatat
because it's repeating 0.5 seconds of the part where it got stuck and no frantic amount of pressing Ctrl+Alt+Delete would generate any response from it. So, I gotta restart the computer.
I
finally
watched
300
. Visually, niceeee (*coughDavidWenhamcough*) but the rest; storyline, characters etc fails to entice viewers (at least, not me). Certain parts captured me visually
besides men in underwear
. Like the dance of the Oracle and Leonidas's solo scene in battling the Persians. But other than that, meh. First, the characters are bland and one-dimensional. There's not even a climax point in the movie. Not that I'm strict in wanting the whole 3-act structure thing... all I care about is whether it's good or not, and it's not.
Now, costumes. Despite the outfit for Sparta soldiers are thoughtful in the sense that it gives us girls some eye candies to drool about, don't you think it's fitting in a cliche way? The whole underwear and cape. Fulfilling superhero costume requirements...
Also, is it just me, or is the movie like, really gay? Especially King Xerxes, wtf. King MeYesYes more like. Man, I felt my yaoi-sense tingling when he placed his hands on Leonidas's shoulders. Speaking of Leonidas, his perfect beard is ever so distracting (Oh, Gerard Butler, what had they done to you?)
But Leonidas's wish to be immortalised in history came true anyway.
Only, not in the way he imagined. Observe.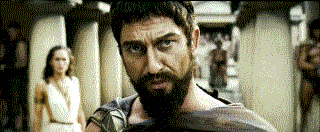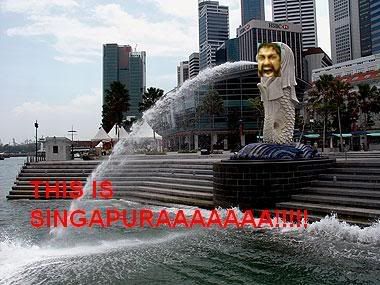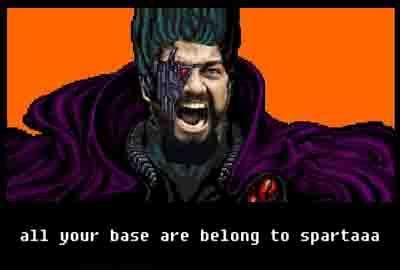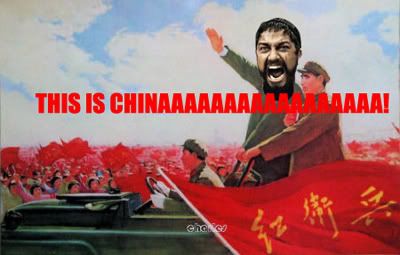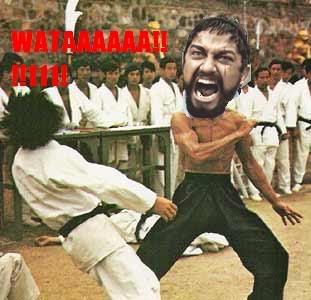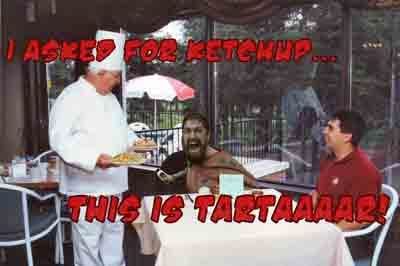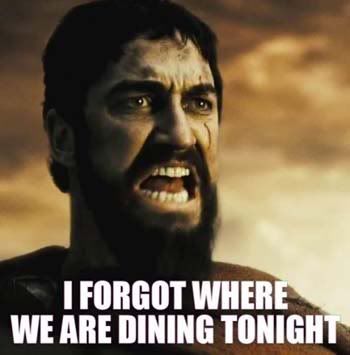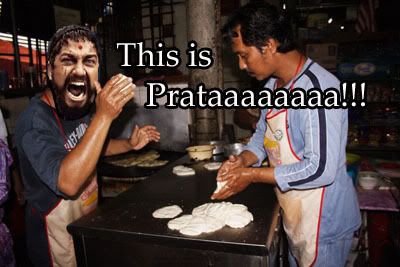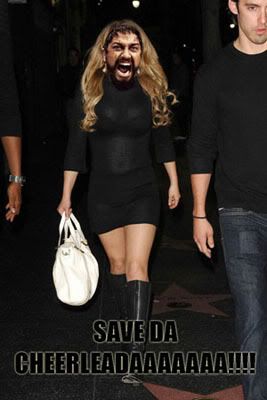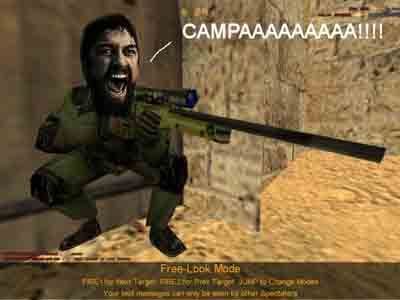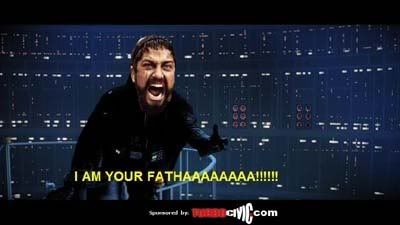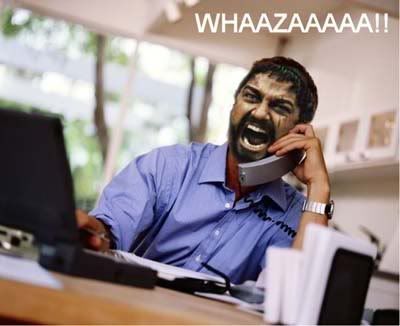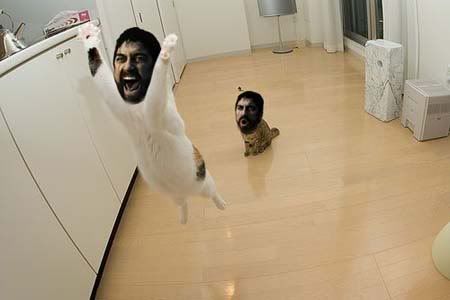 MOAR?!?!?!11one!
(go through the comments for moarrrrr) (wtf-age in
LJ
is ♥)