Guess who has a blog now?
Tun Dr Mahathir Mohamad
!
Besides mixed feelings for him (
NOT
of the romantic-kind), this amused me muchly.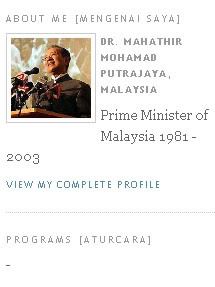 Best blog profile, can? Shot down by singular line. You bloggers with fancy words... can you beat that???
============

Quick doodle of the day; I
really
need to study figures more... can't keep drawing cut-away people all the time orz....